Year 1 - Mrs McDougall, Mrs Griffiths & Miss McTighe
2018-19
Zoolab
Monday 1st April

What an exciting afternoon!
Year 1 got to meet lots of fantastic animals. They met:
Shelly the albino giant snail, Turbo the giant snail, Star they tarantula, Jake the giant millipede and Kelloggs the corn snake.
The children were brilliant and thoroughly enjoyed learning about the different animals and touching and holding them.
Number Day
Friday 1st February
As a school we took part in Number day to celebrate Maths and raise money for the charity NSPCC. The children came to school dressed in numbers and participated in a variety of different activities in mixed year groups.
National Space Centre
Tuesday 29th January 2019
The children in year 1 had a fantastic day at the Space Centre. They had lots of fun exploring the space centre and looking at all the different exhibitions. They thoroughly enjoyed making and launching their own rockets and loved the show in the planetarium. They also loved going up in the lift and looking at the huge rocket. It was all very exciting!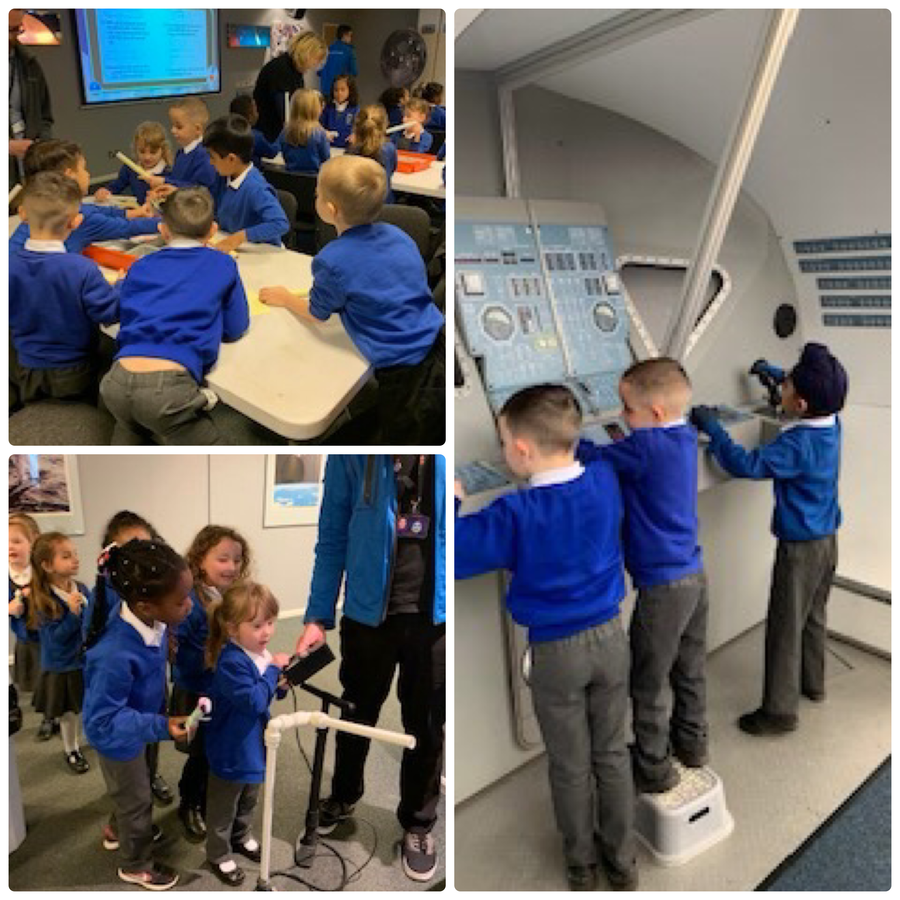 Muddy Puddle Day
26th November 2018
The children had lots of fun and thoroughly enjoyed getting very muddy and dirty on Muddy Puddle day! They had a great time jumping and squelching in the muddy bucket! They loved making mud pies and cakes in the mud kitchen. They also enjoyed cleaning up all of the muddy toys. A great time had by all!!
Commando Joe
September 2018
The children have had lots of fun completing two Commando Joe missions. Their missions were to help Little Red Riding Hood collect apples for grandma by crossing a bridge and then carry the apples they had collected through the forest and without disturbing the wolf! They all worked extremely well in their teams, facing various obstacles and discussing ways of overcoming difficulties! We were very impressed with the ideas they came up with and their teamwork skills.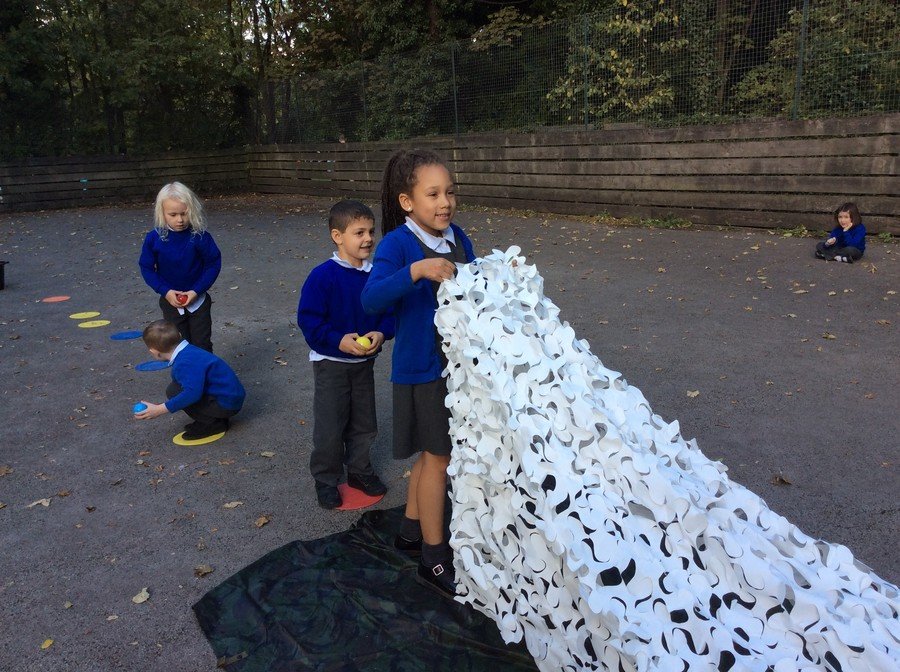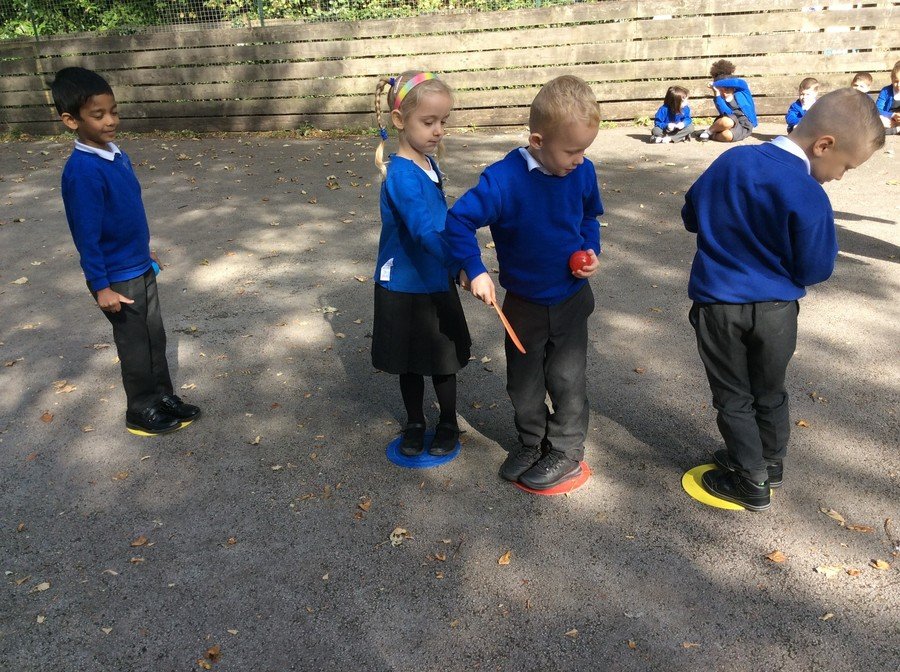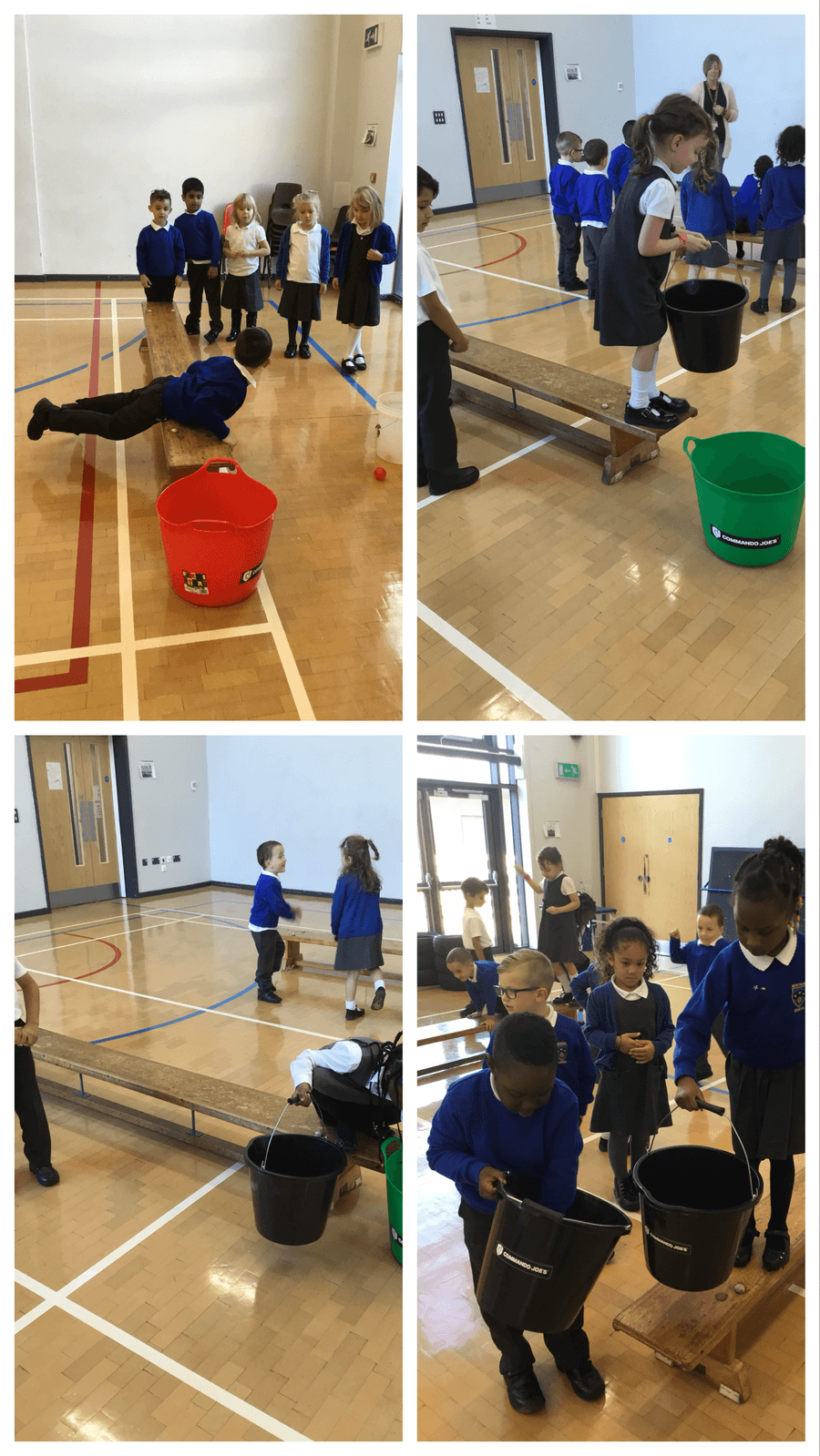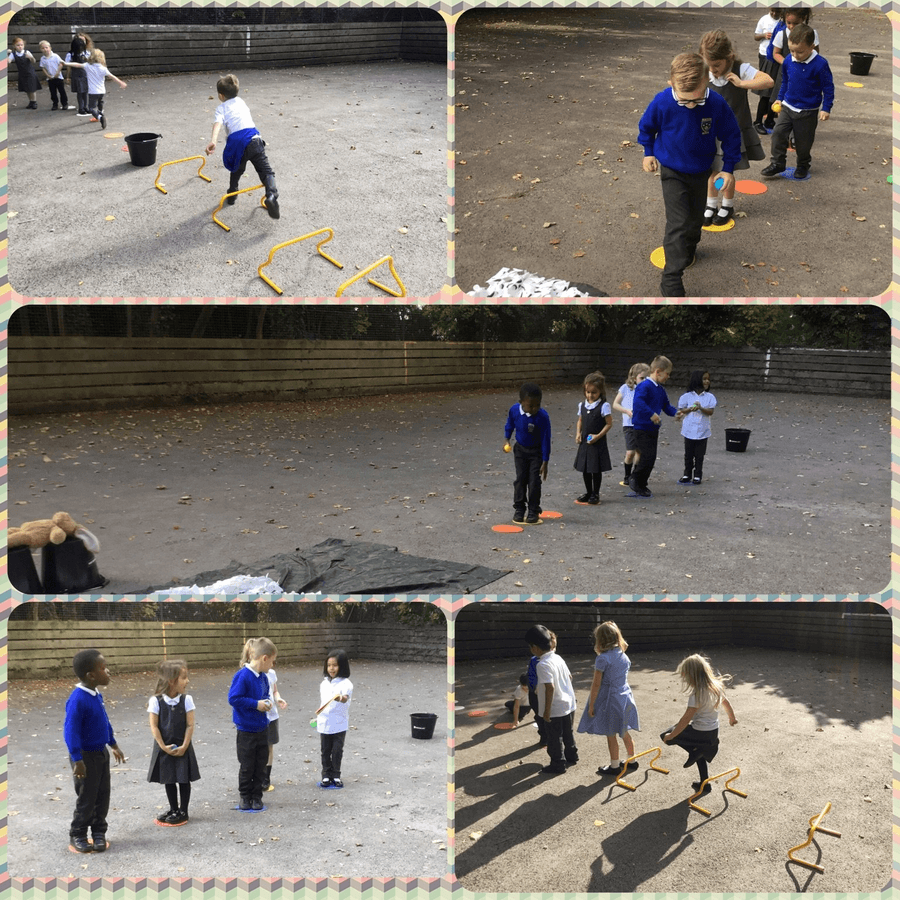 Roald Dahl Day
September 2018
The children all looked absolutely fabulous in their costumes for Roald Dahl day today! In the morning, the children were split into groups with a mixture of Year 1 and Year 5 children and then completed activities based on different Roald Dahl books in the 2 classrooms. The afternoon was spent doing more fun Roald Dahl themed activities in our own classroom.